The Chingford Historical Society has been established over 70 years. It is a registered charity (No 281623) and is governed by a committee elected by its members at Annual General Meetings. We organise meetings each month and coach tours to places of historical interest in the summer. We publish a bi-annual newsletter. Local history research is carried out and books and newsletters about Chingford's past are on sale.
Our meetings are now held at a new venue, the Chingford C of E Primary School, Cambridge Road, Chingford, E4 7BP at 7.30.p.m. on the second or mostly third Thursday of each month from September until April inclusive. Talks on local and general history are illustrated and there is an interval where refreshments can be bought. Non-members are welcome to attend for a small fee payable at the door.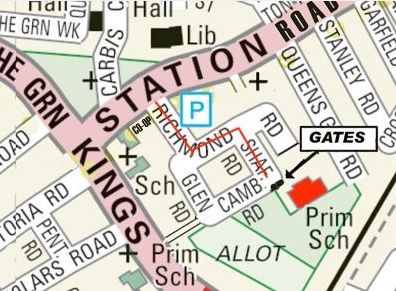 The map shows you the location of our venue. There is free and secure parking in the school from 7pm - 7.30 pm but if you arrive after 7.30pm expect delays in getting in. There is free evening parking at the Richmond Road car park about 4-5 minutes walk away. There is also footpath access from Kings Road to the school gates.