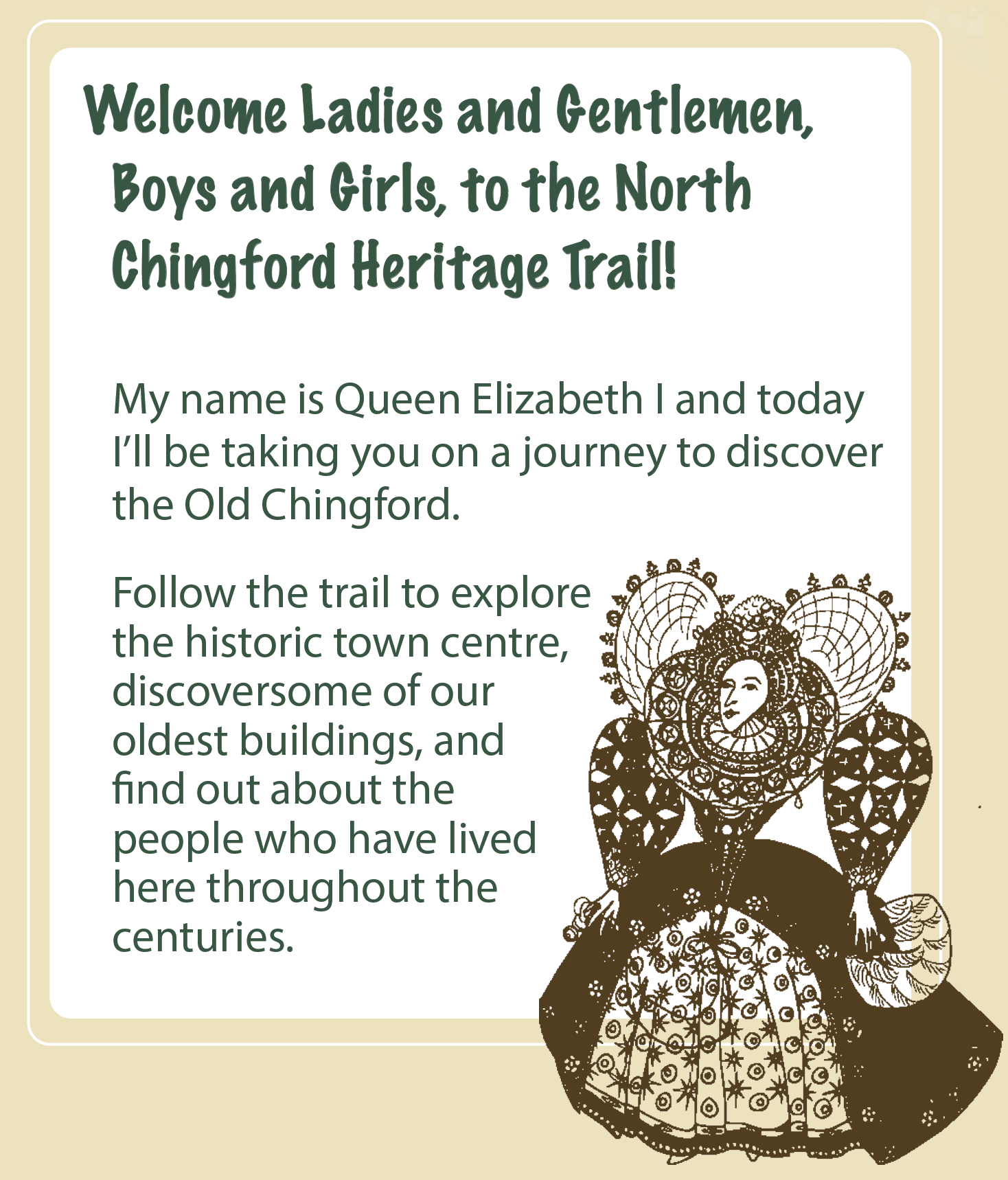 A SHORT HISTORY OF NORTH CHINGFORD
On the edge of beautiful Epping Forest, North Chingford is the perfect blend of old and new.
The town is in the London Borough of Waltham Forest, within the ceremonial county of Greater London and the ancient county of Essex. Adjoining the edge of Epping Forest, with Waltham Abbey to the north, Woodford Green and Buckhurst Hill to the east, Walthamstow to the south, and the River Lea to the west, the town is situated 8.6 miles (13.8 km) from central London
Today the west of Chingford is dominated by a series of reservoirs which provides much of London's water supply. Chingford seems to have been settled in late Saxon times, although it was not until the Domesday survey of 1086 that we have real evidence
of its existence. There were perhaps some 200 people mostly serving the two manors, St Paul's and Robert Gurnon and they subsisted by a simple form of agriculture.
The community continued under the manorial system until its final demise in the nineteenth century, being little more than three hamlets until after the railway came in 1873. This brought many visitors from the East End of London in order to enjoy the delights of Epping Forest on our northern borders, followed by those moving to the town where commuting to the city became easy.
From that time on the pace of change in Chingford accelerated; the lands and the farms of the old manors were sold off for housing and shops leaving only a few green spaces, Larkswood and Ridgeway Park being about the largest. Fortunately, Epping Forest has proved an effective barrier to further expansion towards the north.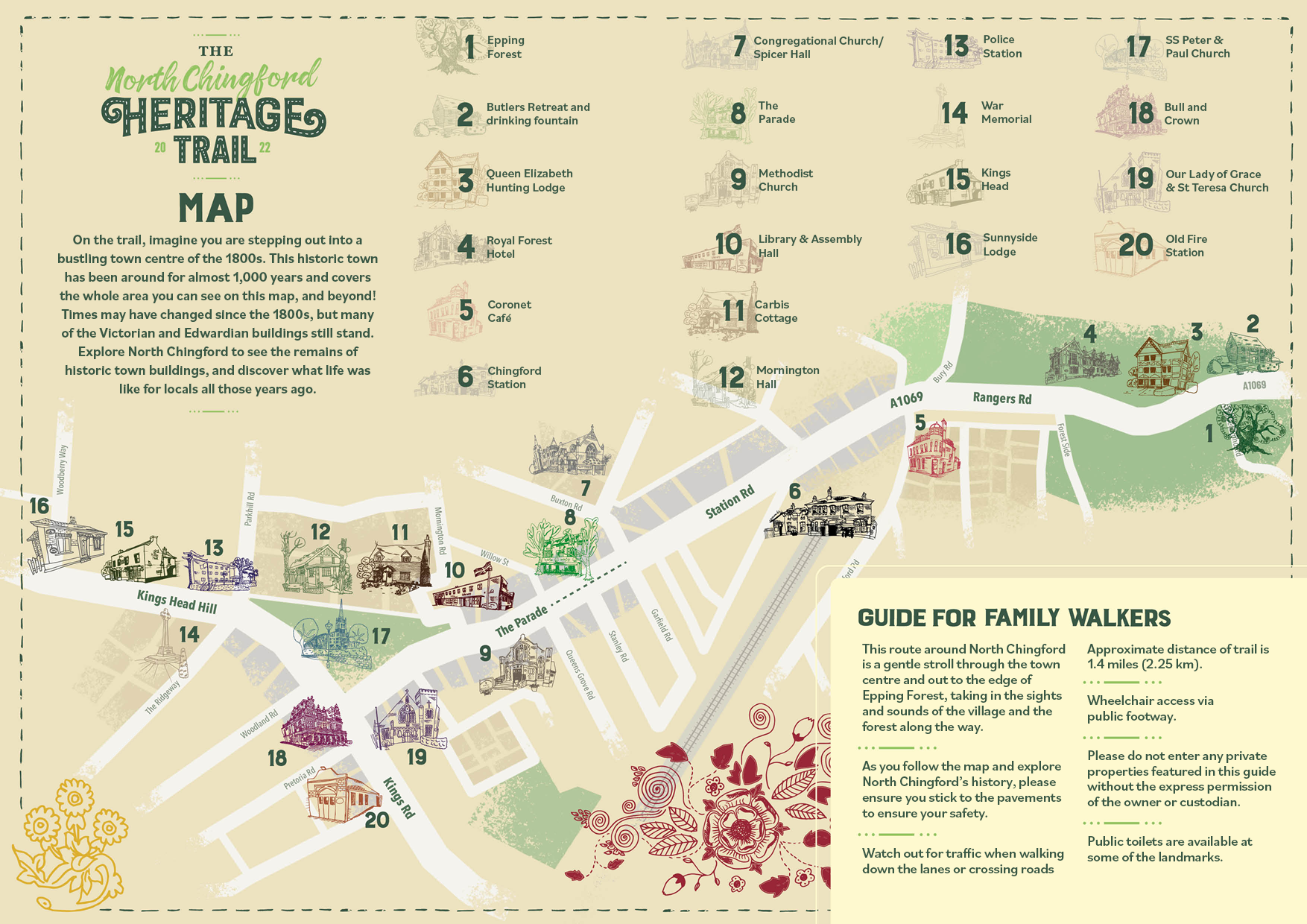 Children's Activity Packs
Kids! Don't forget to pick up your activity sheets to complete as you go along the trail, or download the sheets by clicking the download button.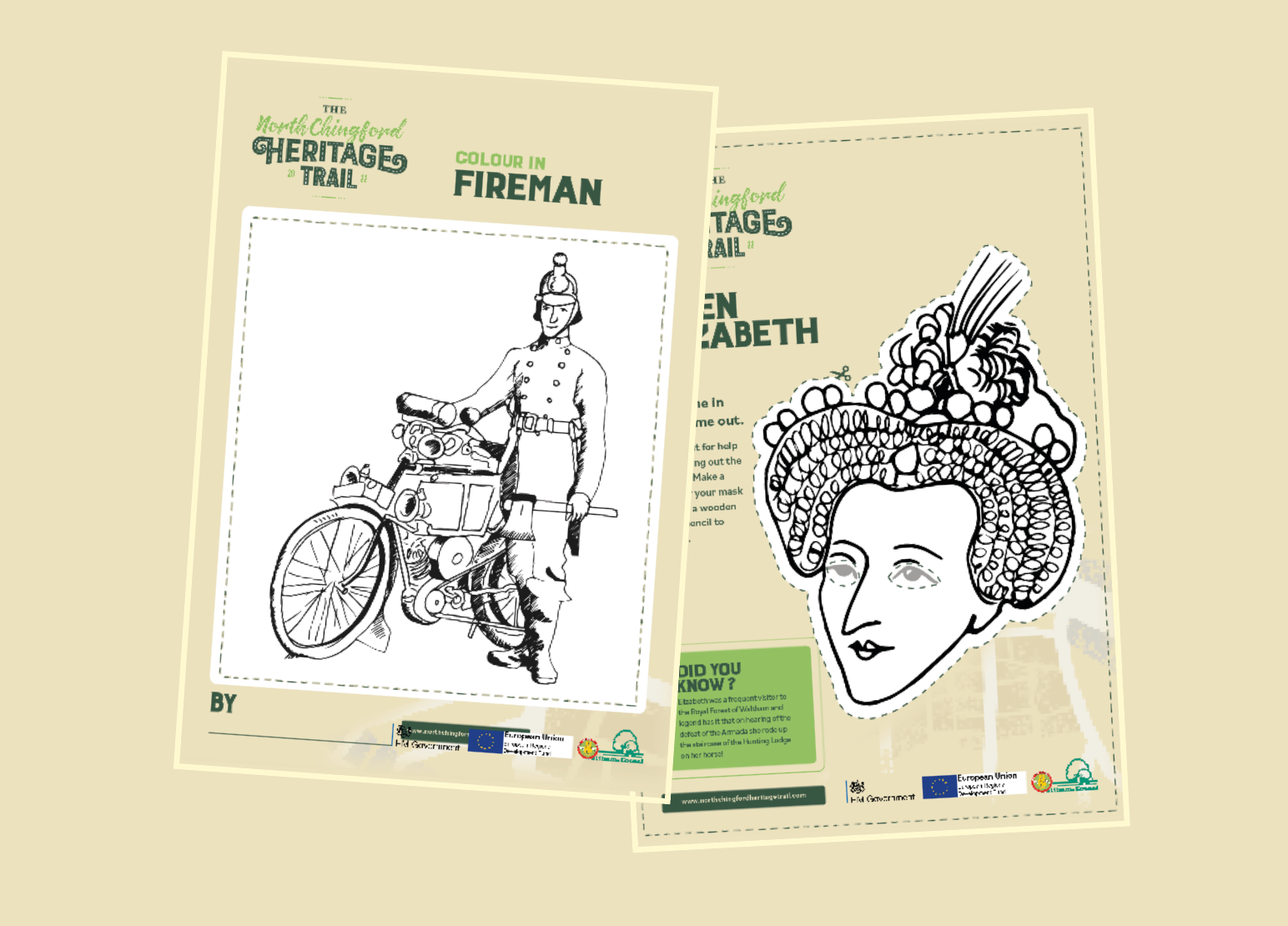 The North Chingford Heritage Trail is brought to you by London Borough of Waltham Forest, in partnership with The Chingford Heritage Society and Welcome Back funding.