Welcome to the Chingford Historical Society
Join us to discover more about the history of Chingford and surrounding areas…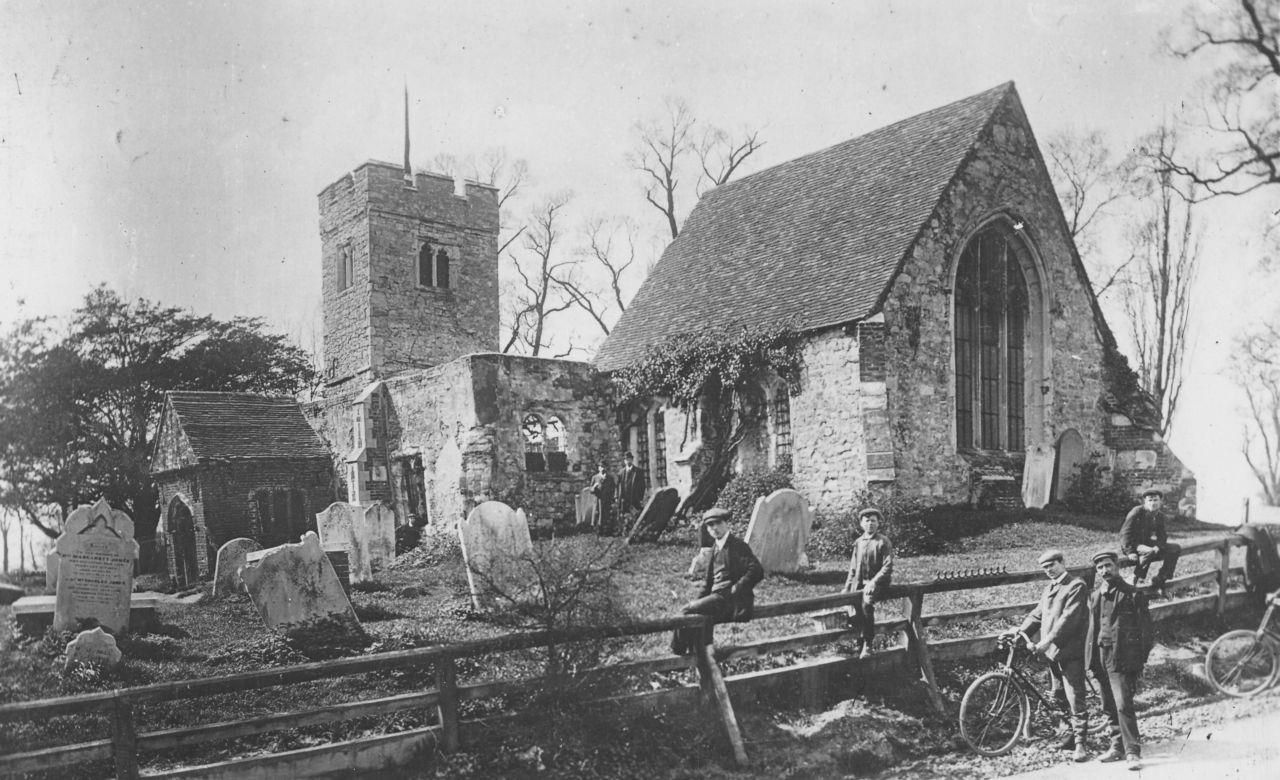 Discover more about the history of Chingford and surrounding areas…
Carry out research with help from members
Each month from January to April and September to December we have a different guest speaker (free admission to members).
Summer Visits
Newsletter
Discounts on CHS publications
See Events Page for more details
If you have any photographs or documents, or memories of old Chingford that you think might be of interest to us, please contact Gary Stone in the first instance on
07970 524553
We are also on Facebook, Twitter and now instagram. Click on icons below.
COMMITTEE - Our Current Committee Members are: -
Honorary President - Peter Uglow
Chairman - Gary Stone,
Vice-Chairman - Joanna Moncrieff,
Treasurer - Simon Goulter,
Secretary - Angela Wagstaff,
Membership Secretary - Frances Pick,
Committee Members - Alison Goulter, David Boote, Stephen Pick & Marion Fox.

CHS are pleased to announce that we have a full programme of talks for 2022. Visit our Calendar of Events page HERE.
New home for CHS at Chingford Station. Work on refurbishing the CHS heritage room at the Chingford Community Hub is almost complete. Final preperations are being made to install furniture and IT equiment plus CHS material. We aim to be open for members & visitors by the start of June2022. A further update will follow soon.
NEXT TALK - Thursday 19th May 2022 at 7.30pm -Chris Moncrieff: From Walthamstow to Westminster - Talk by Joanna Moncrieff.
Chris Moncrieff (1931 to 2019) who lived in Hale End Road from 1962 until his death, was a political reporter who covered many significant stories whilst working for the Press Association. Described as both a 'Fleet Street legend' and 'national treasure' the House of Commons press bar was named 'Moncrieffs' in his honour in 2007.
This talk by his eldest daughter Joanna, tells the story of his life via images mostly not seen before, found whilst clearing the family home. Joanna will also include local stories that had his mark on them, such as his suggestion for local cows to be painted with luminous paint.
This talk will be held via zoom and in person at our usual location at C of E Primary School, Cambridge Road, Chingford E4 7BP.
ONLINE TICKETS AVAILABLE NOW - FREE to members. Associates & non-members £3 via eventbrite. Tickets HERE.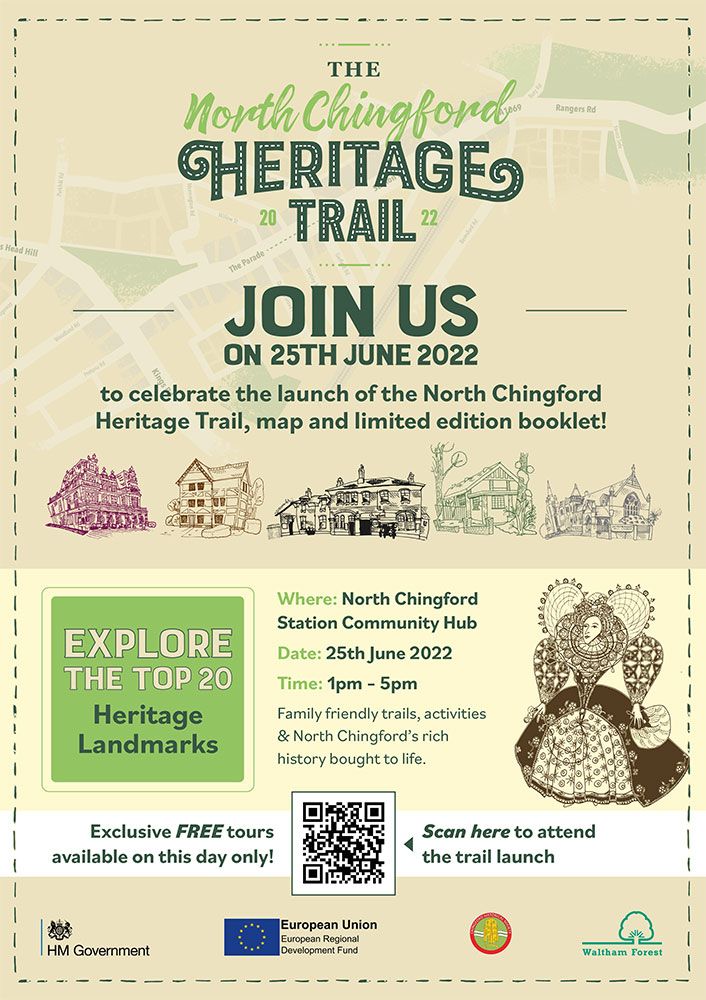 NORTH CHINGFORD HERITAGE TRAIL We are excited to announce the launch of the brand new North Chingford Heritage Trail on Saturday 25th June 1-5pm at Chingford Station Community Hub with guided walks, entertainment and refreshments. Come along to discover the historical landmarks in your community. No registration needed. Click here for more information.
We are back to REAL meetings as well as Zoom.
We will have some safety measures in place including:-
doors will be open from 7pm to try to stagger entrances;
a one-way system will be in operation;
seating will be spaced;
please wear a mask unless you're exempt;
please use the sanitiser gel which will be placed at various points around the room;
names will be ticked off a list rather than asking members to sign in;
refreshments will be obtainable for a donation during the break and will consist of hot & cold drinks and biscuits.
The talks will also be streamed via ZOOM
Events for our talks take place at:-
Venue: C of E Primary School, Cambridge Road, Chingford E4 7BP. (see map above)
Time: 7.30pm
Onsite parking available.
OUR SPRING 2022 NEWSLETTER IS AVAILABLE HERE.