Welcome to the Chingford Historical Society
Join us to discover more about the history of Chingford and surrounding areas…
North Chingford Freedom Walk Heritage Trail
Chingford Historical Society held the North Chingford Freedom Walk on 24th June 2023 to commemorate the 75th anniversary of HMT Empire Windrush's arrival at the Port of Tilbury in 1948 and the birth of the UK's modern multiracial society. Centred at the Chingford Station Community Hub, it also included freedom walks along the North Chingford Heritage Trail with Peter Ashan.
Peter is a local Author, Educator and Historian who was born and grew up in Waltham Forest.
The Freedom Walk explores the area's Black community and presents an alternative history of North Chingford from centuries past through to the present day.
Click here to read more.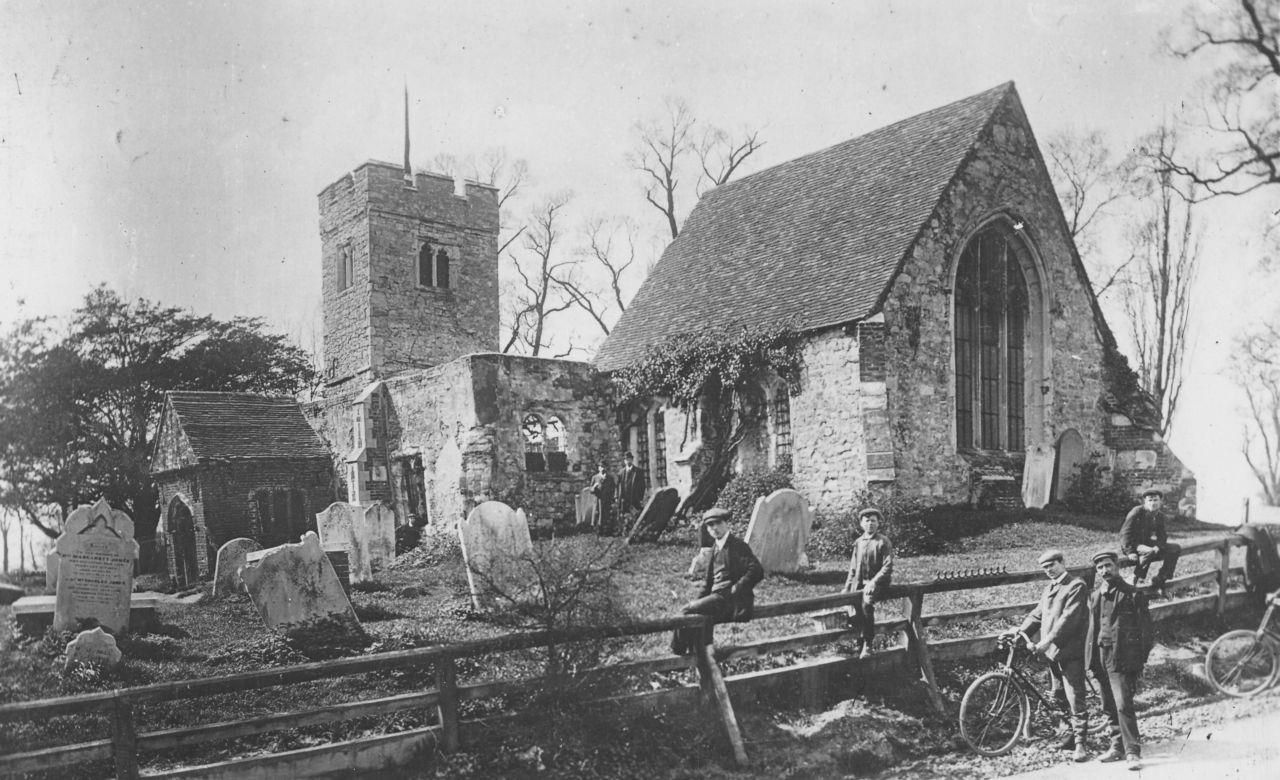 Discover more about the history of Chingford and surrounding areas…
Carry out research with help from members
Each month from January to July and September to December we have a different guest speaker (free admission to members).
Summer Visits
Newsletter
See Events Page for more details
If you have any photographs or documents, or memories of old Chingford that you think might be of interest to us, please contact Gary Stone in the first instance on
07970 524553
or
[email protected]
We are also on Facebook, Twitter and instagram. Click on icons below.
COMMITTEE - Our current committee members are: - Honorary President - Peter Uglow, Chairman - Gary Stone, Vice-Chairman - Joanna Moncrieff, Treasurer - Simon Goulter, Secretary - Lawrie Curtis, Membership Secretary - Frances Pick, Alison Goulter, David Boote, Stephen Pick, Marion Fox, Alan White, Angela Wagstaff & Patrick Smith.
Our AGM minutes for 2022 are available to view on PDF HERE.

CHS are pleased to announce that we have a full programme of talks for 2023. Visit our Calendar of Events page HERE.
We now have our new home at the Chingford Station Community Hub thanks to the Lottery Heritage Fund and aim to open for members and visitors in the coming year for exhibitions, research and a friendly chat about all thing history & heritage.
NEXT TALK - Thursday 14th December at 7.30pm - Acorn Films with live commentary from Tim Emblem-English.

Tim Emblem-English has dug around in the vaults and found some rarely seen films from the Acorn Films archives. This year there is a twist on the presentation as Tim will be narrating the films live, as they did when Acorn Films first started showing films to the public back in the 1950s.
This talk will be held via zoom and in person at our usual location at C of E Primary School, Cambridge Road, Chingford E4 7BP.
ONLINE TICKETS AVAILABLE HERE FREE to members. Associates & non-members £3 via eventbrite.
Our 2023 talks leaflet can be downloaded HERE.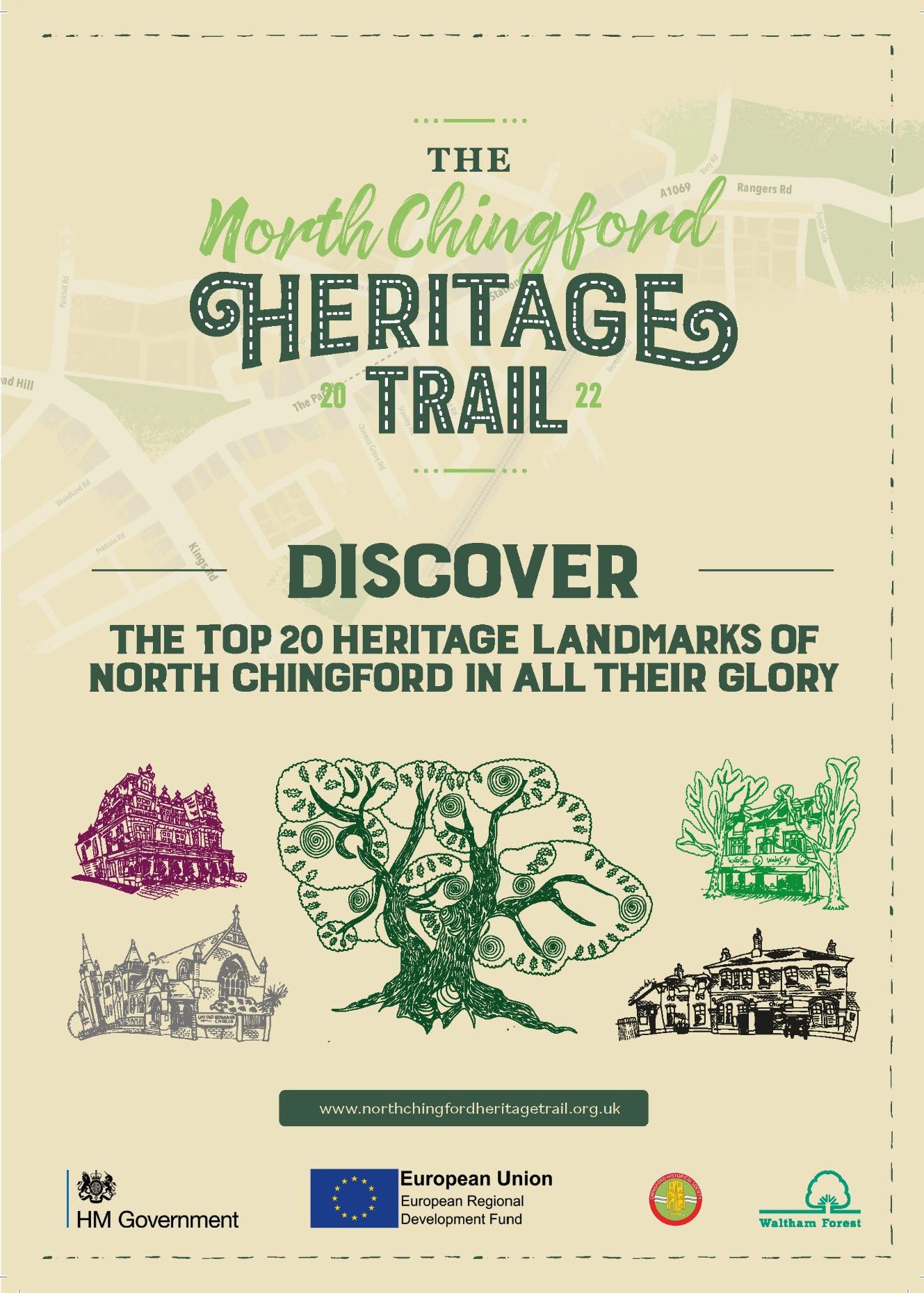 The North Chingford Heritage Trail is a great way of seeing North Chingfords history and heritage on foot.
On the trail, imagine you are stepping out into a
bustling town centre of the 1800s. This historic town has been around for almost 1,000 years and covers the whole area you can see on this map, and beyond!
Times may have changed since the 1800s, but many of the Victorian and Edwardian buildings still stand.
Explore North Chingford to see the remains of
historic town buildings, and discover what life was
like for locals all those years ago.
Trail Booklet & map available at Chingford Station Hub (by the front door), The View and Wakecup Cafe.
OUR AUTUMN 2023 NEWSLETTER IS AVAILABLE HERE.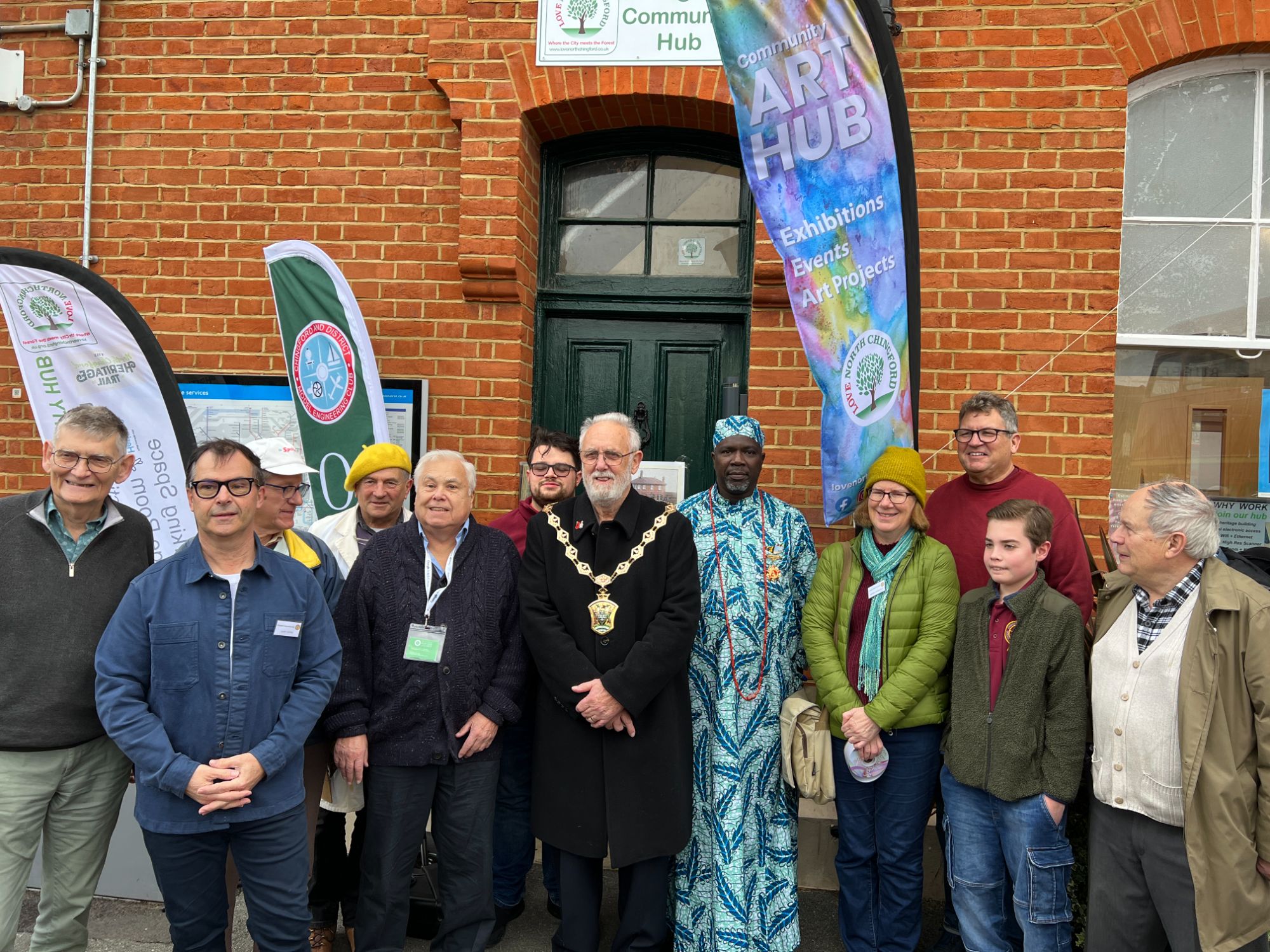 CHINGFORD TRAIN LINE 150 EVENT WAS A RUNAWAY SUCESS
Hundreds of people turned up to Chingford Station to celebrate the 150th anniversary of the completion of the Liverpool Street – Chingford railway line on 19th November.
According to the Chingford Historical Society over 850 people attended the event which was formally opened by Waltham Forest mayor Roy Berg.
Attendees viewed an exhibition that depicted the history of the line and featured model stream trains supplied by Lea Valley Heritage Alliance and Chingford & District Model Engineering Club.
The anniversary event also included historical tours of the station and guests were treated to free rides to Epping Forest on an old red bus. Meanwhile, children were entertained with painting and train model making at the Chingford Community Art Hub, which is located in the station's basement.
Organised by Chingford Historical Society with the support of Love North Chingford, the numbers of people attending, went far beyond our expectations and it demonstrates that the community has a vested interest in local history and the transport of yesteryear. We are now considering another transport-related event next year'.