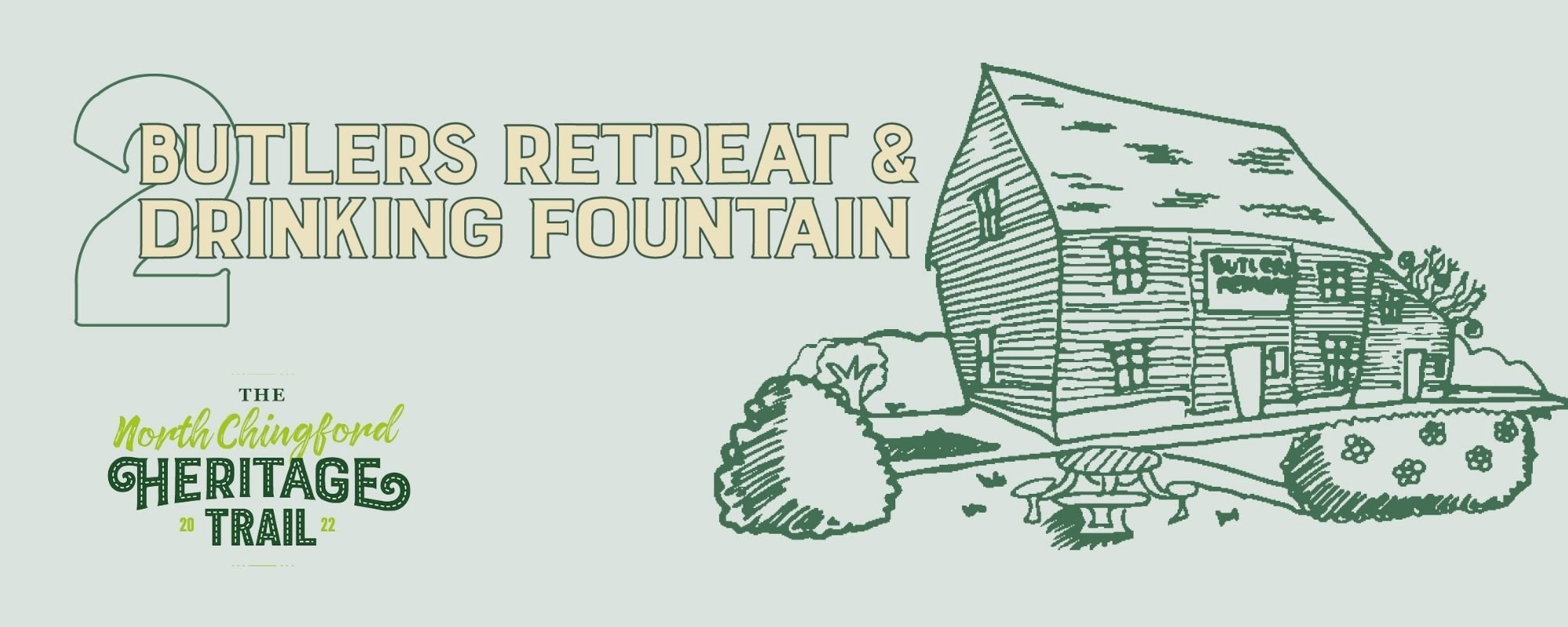 Butler's Retreat is a Grade II listed building at Rangers Road and dates back to the 19th century.
Originally built as a barn soon after 1859, it was used to store the harvest of corn that was grown on Chingford plains around that time.
The serving of refreshments was first started by Mrs Harriet Watkins, whose son was a Forest Keeper and lived in the Queen Elizabeth's Hunting Lodge. Mrs Watkins used the Lodge and its garden for the provision of teas until 1897, when she took over the
adjacent barn for the provision of teas. The barn had earlier been used as a shelter for school parties in adverse weather conditions.
Butlers Retreat takes its name from John Butler who took over the lease of the barn on 1st January 1891 having previously operated a kiosk in the forest. John's wife Mrs Hannah Butler took over the business in 1903. In 1907, the retreat was almost destroyed by fire but was faithfully repaired. The Butler family continued to run the retreat until 1971 when the license was given up.
Retreats originally served non-alcoholic refreshments as part of the Temperance movement. After closing in 2009, the building was refurbished by the City of London Corporation and re-opened as a cafe in 2012. Today Butlers Retreat is one of the few remaining Victorian retreats within the forest.
With the arrival of the railway lines to Chingford in 1873, the number of visitors to Epping Forest soared and forest retreats sprung up throughout the forest to provide affordable food, drink and shelter for the throngs of visitors. The forest was accessible as a day trip to many people living on the Eastern side of London. Tradesmen also used their horse carts to bring day trippers out to the forest from the East End on Sundays, often decorating the carts for the trip.
Throughout the summer months, many thousands of visitors would make the trip to the forest each day, and it became known as the "Cockney Paradise".
Drinking water fountain adjacent to Butlers Retreat, Rangers Road, Chingford. A polished red granite water fountain erected in 1899 on Epping Forest land for the use of visitors to the forest as "The gift of Sir Edwin Durning-Lawrence Bart MP." Restored in 2011 for the City of London from Heritage Lottery funding.