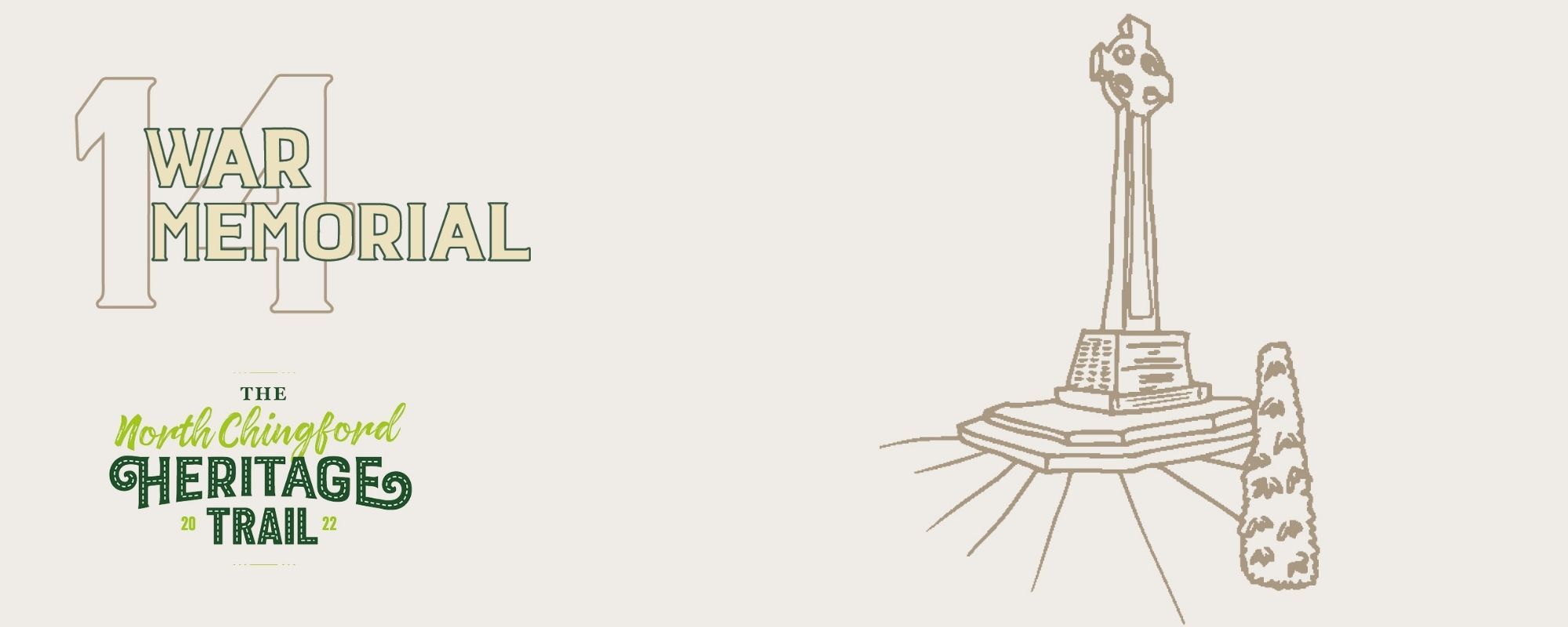 The Chingford War Memorial was commissioned by public subscription to commemorate the 242 local men that fell in the First World War.
It was designed by WA Lewis and unveiled in a ceremony on 24th September 1921 by Lord Lambourne, and dedicated by the Bishop of Chelmsford.
The memorial takes the form of a Celtic cross on a tapered shaft mounted on a plinth with a two- stepped base. Grade II listed. Further names were added after the Second World War.
No area of our heritage is more poignant than war memorials. They are found everywhere and link the tragic impact of world wars with local communities across the land. Every community sent people off to fight and work; virtually all suffered losses, and the absence of the British Empire's 1.1 million dead created a powerful need for monuments. No greater wave of public remembrance has ever happened in history.
War memorials take a wide variety of forms. Most consist of an inscribed freestanding or wall-mounted commemorative structure made of stone, metal or wood. But wartime casualties have also been commemorated in many other ways such as by books, windows, lychgates, gardens and complete buildings such as community halls, hospitals, chapels and bridges. Also, many types of church fittings such as altars, screens, clocks, lecterns, pulpits, reredoses, organs etc. may also be war memorials.