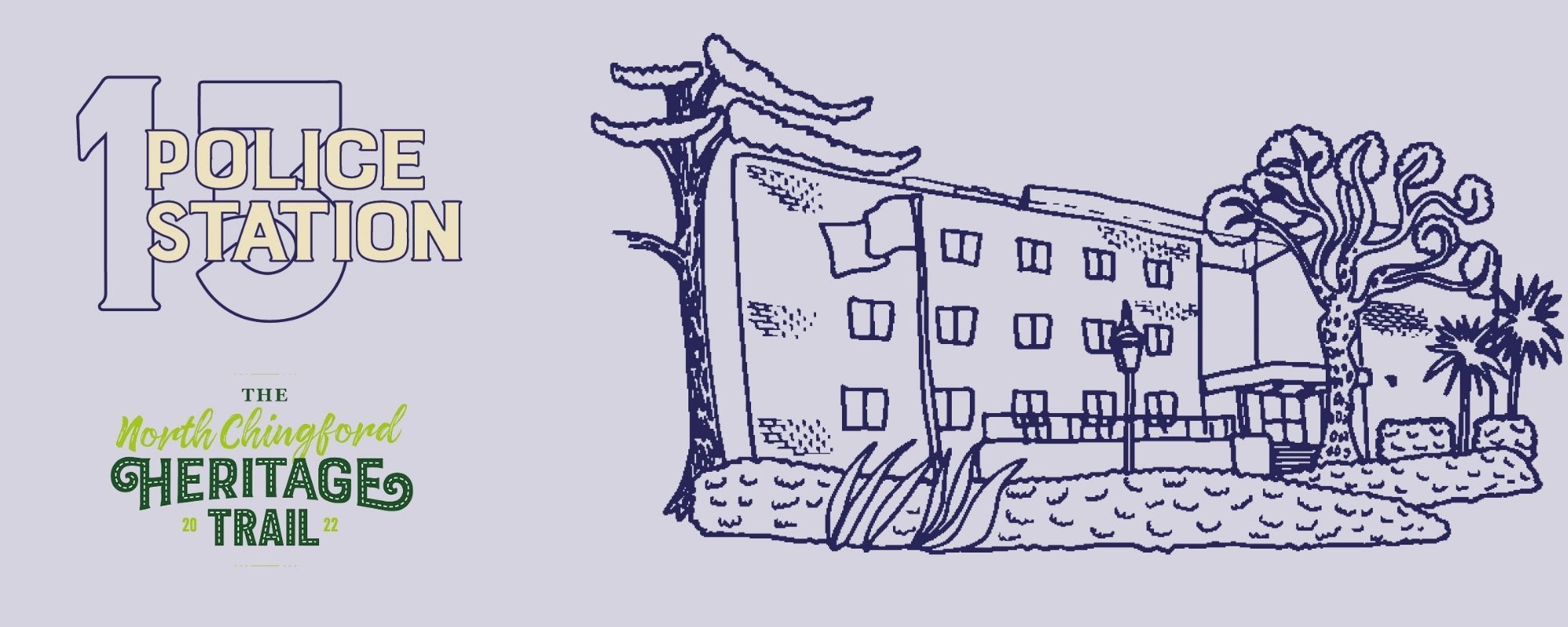 The Old Victorian Police Station was built in 1887 and replaced the old village lockup.
The metropolitan police was formed in 1829 and although Chingford was in its jurisdiction, the scattered village fell under the control of Waltham Abbey Police Force and did not warrant its own police station at that time.
In the 1870's there were concerns about the increase in lawlessness in Chingford, in particular, rowdy behaviour by some of the many visitors to the forest. In 1887 land was found to build the station next to the Kings Head.
A police telephone box was installed at Winchester Road, Highams Park in 1902. This was an isolated precursor to the police telephone boxes that followed some 30 years later.
Police horses were withdrawn from Chingford to the Great War in response to a massive incr in mobility and police responsibility brought a the safety bicycle and the telegraph by the turn of the century. This process was hast by the widespread adoption of the telephone shortly afterwards.
The Station was extended in 1971-72, but with increasing rises in the population a new plan w evolved for policing the area. It was decided t the existing station should be demolished tow the end of February 1975, and a new station er upon the same site.
The old station, by then 87 years old, was demolished. In its place, a single storey temp building was erected in the area previously the station yard. A tyre company to the rear and a to the East side were demolished, enabling the building to be constructed.
The new Station you see today was officially opened on Friday 23rd September 1977 by Lord Harris of Greenwich, Minister of State at the Home Office
The men policing the area were dressed in a uniform consisting of blue jacket and trousers. The coat was high necked, swallow tailed and of heavy material. In summer the trousers worn were white. A reinforced top hat was worn to reduce any sense of militarism. The constables were equipped with a bamboo truncheon, kept in the tail of the coat, a cutlass and a rattle. They also had the option of firearms.