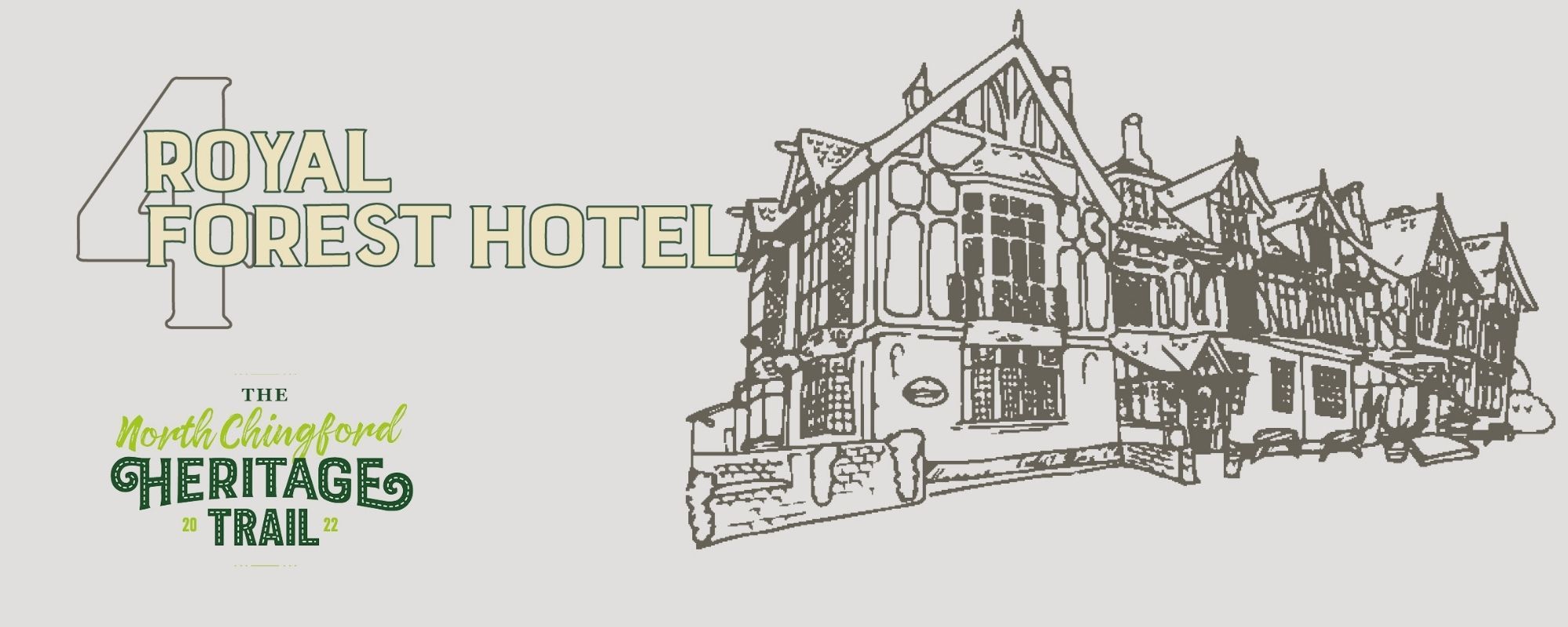 The former hotel in East London renamed after Queen Victoria's visit.
In 1878 the City Lands Committee issued a Notice they were prepared to grant a Building Lease for 80 years on land adjoining the Hunting Lodge and Mr & Mrs Frederick Gordon took the lease and the Forest Hotel was built. In 1880 it was opened and in 1882 when Queen Victoria visited Chingford the name was changed to 'The Royal Forest Hotel'. The event was marked with a firework display by pyrotechnics Mr Brock.
The hotel catered for the hordes of visitors to the Forest by train from the newly opened Chingford Station.
The building was designed by Edmond Egan, the Loughton architect who was also responsible for some of the very decorative houses in The Drive and Crescent Road, Chingford. The hotel's
busiest period was around 1910. However, a serious fire in 1912 resulted in the hotel being re-built minus its top storey.
The wide staircase is decorated with a fine stained-glass window representing Queen Elizabeth and her Court at the famous Epping Hunt.
The View
Why not pop next door to the former Coach House, now the Epping Forest Visitor Centre (The View). In the gift shop, you can browse maps and leaflets on the forest and look around the latest exhibitions exploring the wildlife and history of Epping Forest.