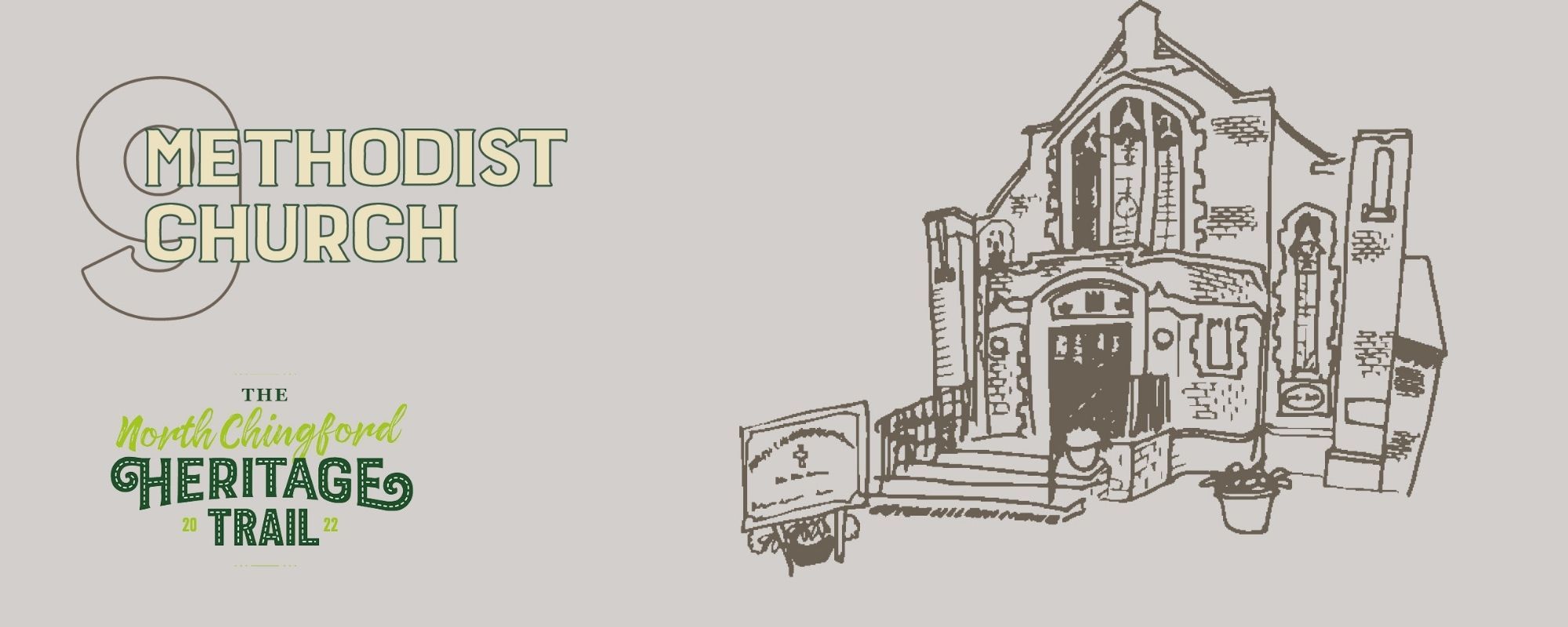 From 1790, there were a few Methodists in North Chingford, but it was not until 1904 that a new chapel in Station Road was enrolled.
A large house in Station Road owned by James Richards with land at the rear attracted the attention of a group of active Methodists when it was offered for sale in 1898. Supported by Rev. George Denton and the trustees of the Clapton Circuit, the house was bought by Walter Row & Josiah Gunton on their behalf. Gunton was well known in Chingford for being the owner of Sunnyside, a large house just off Kings Head Hill. The lodge can still be seen today on the corner of Woodberry Way.
Gunton was a partner in the firm Gordon & Gunton, architects, and well placed to draw up the plans for the temporary building which arose on the site of James Richards house in 1905.
It was proposed to build temporary accommodation leaving space for a permanent church. The plans were approved by the Council in 1905 and construction commenced by Mr MacManus. The new Church, made of iron, was opened on 20 September 1905 and became known as the Wesley Hall. The First Minister was Rev.W. Kingscote Greenland. The temporary building lasted 64 years and became an integral part of the subsequent development.
A Sunday School was started with Mr E.W.George as Superintendent and in 1911 a local Sunday school Council was formed with the Minister as Chairman.
In 1917 the Church was declared free from debt and in 1925 appeals were made to form the basis of a new church building fund and architects George Baines and Son were commissioned to prepare plans. Foundation Stones were laid on 19 February 1927 and the opening took place on 29 September 1927.
Later buildings included the Epworth Room, opened by Rev. Donald Soper in 1948, and ten years later the Wesley hall was enlarged to form the New Hall. In 1970 the old Wesley Hall was demolished and a new hall built with adjoining buildings.